I have a great passion for transport so when recently I had an opportunity and pleasure to fly Aeroflot brand new Boeing-777, it inspired me to create something about both the aircraft and the airline.
The project took a bunch of time to carry out (everyday evenings after my regular work + lots of weekends were killed), but I had a real pleasure to work on it. All the objects in the scene are unique. The aircraft has extremely detailed engines, landing gears and wings, detailed interior and cockpit.
All moving objects of the airplane are pivoted and linked so that can easily be rigged and animated. The landing gears retract, the doors, including cargo doors, can be opened, GE-90 thrust reverser moves, the turbin rotates, engine covers can be opened. Flaps, ailerons, spolers rudders etc also move.
The characters (each of the character is also a unique person) in the main scene have been created using Makehuman tool. There are 26 persons in the scene, including two pilots which can not be seen on the presented images.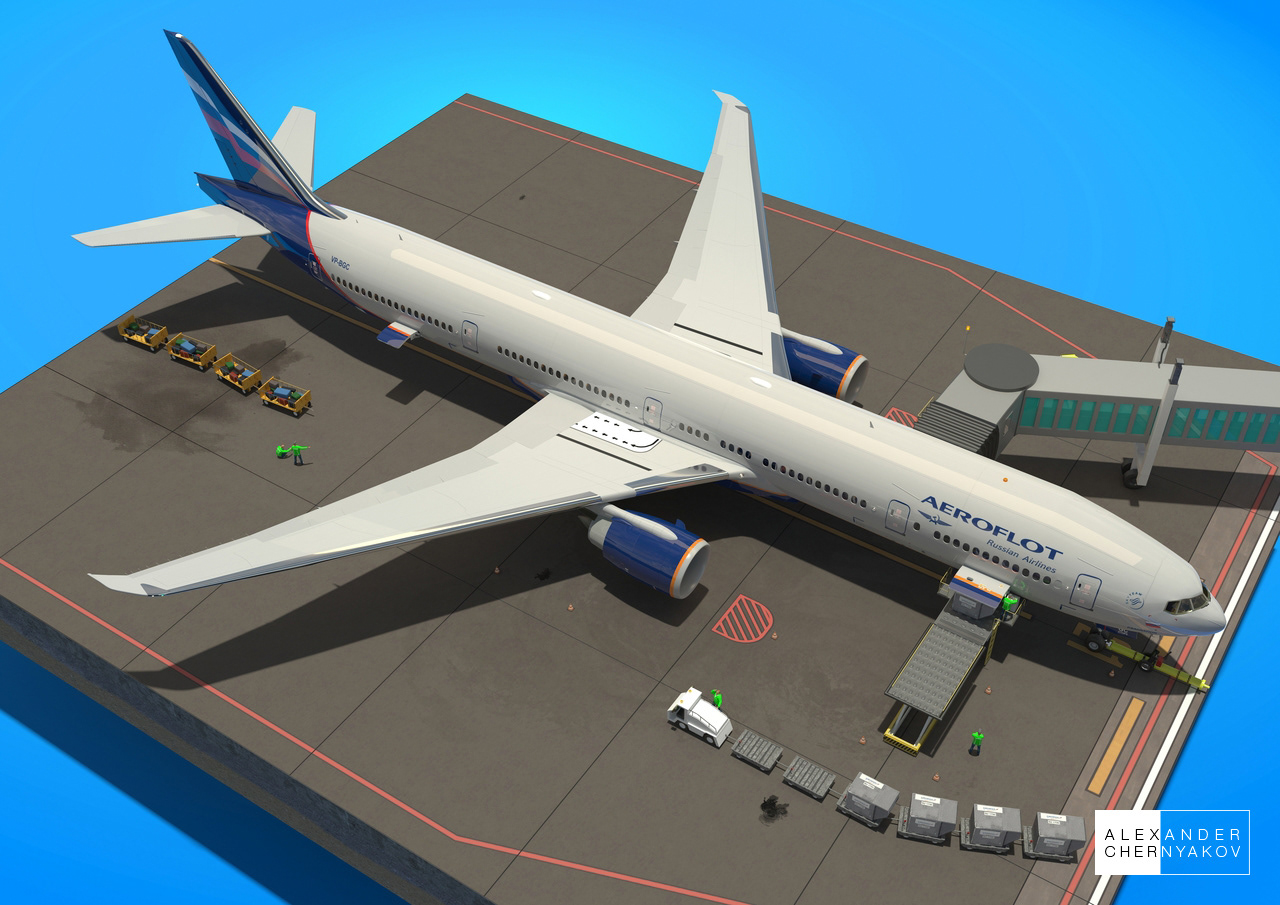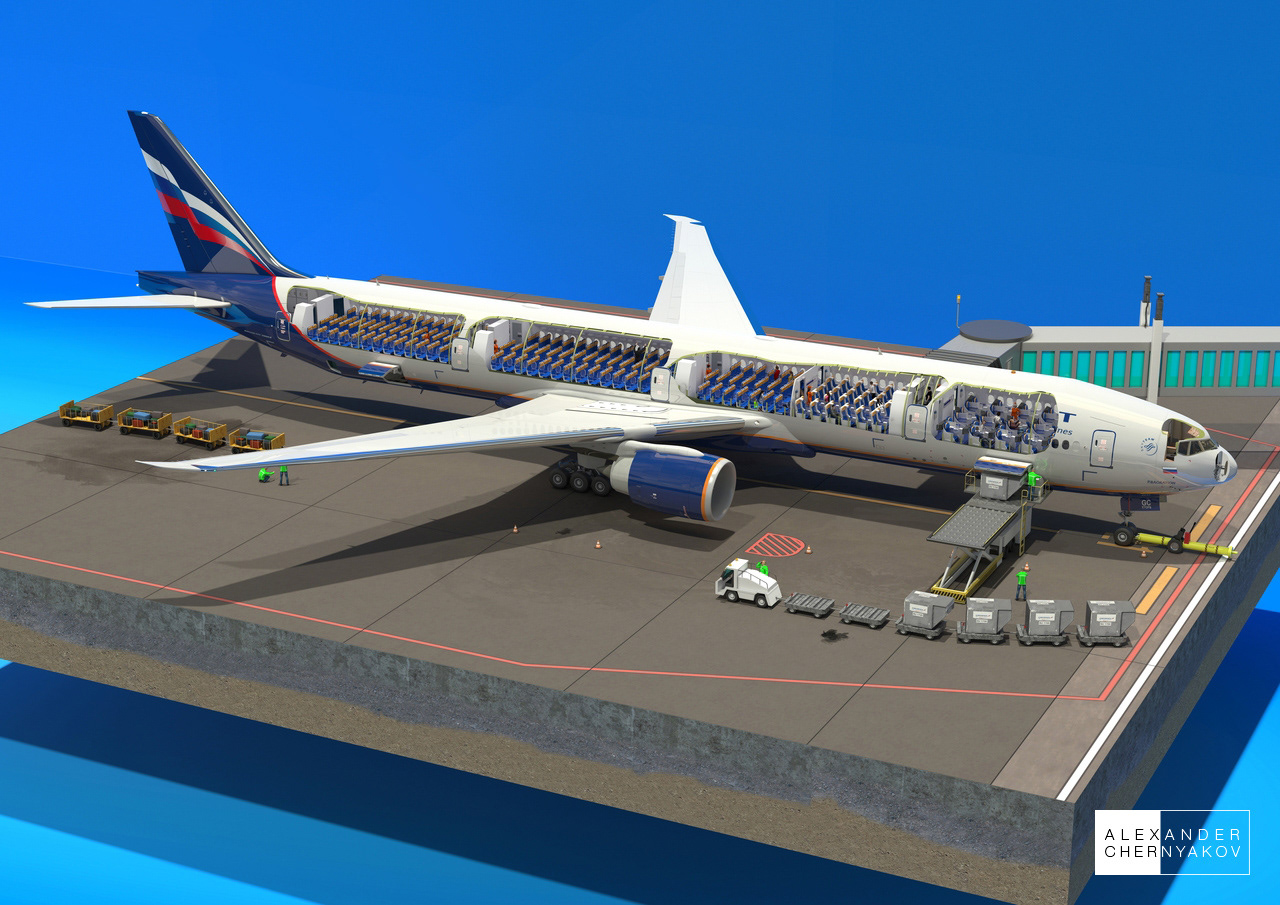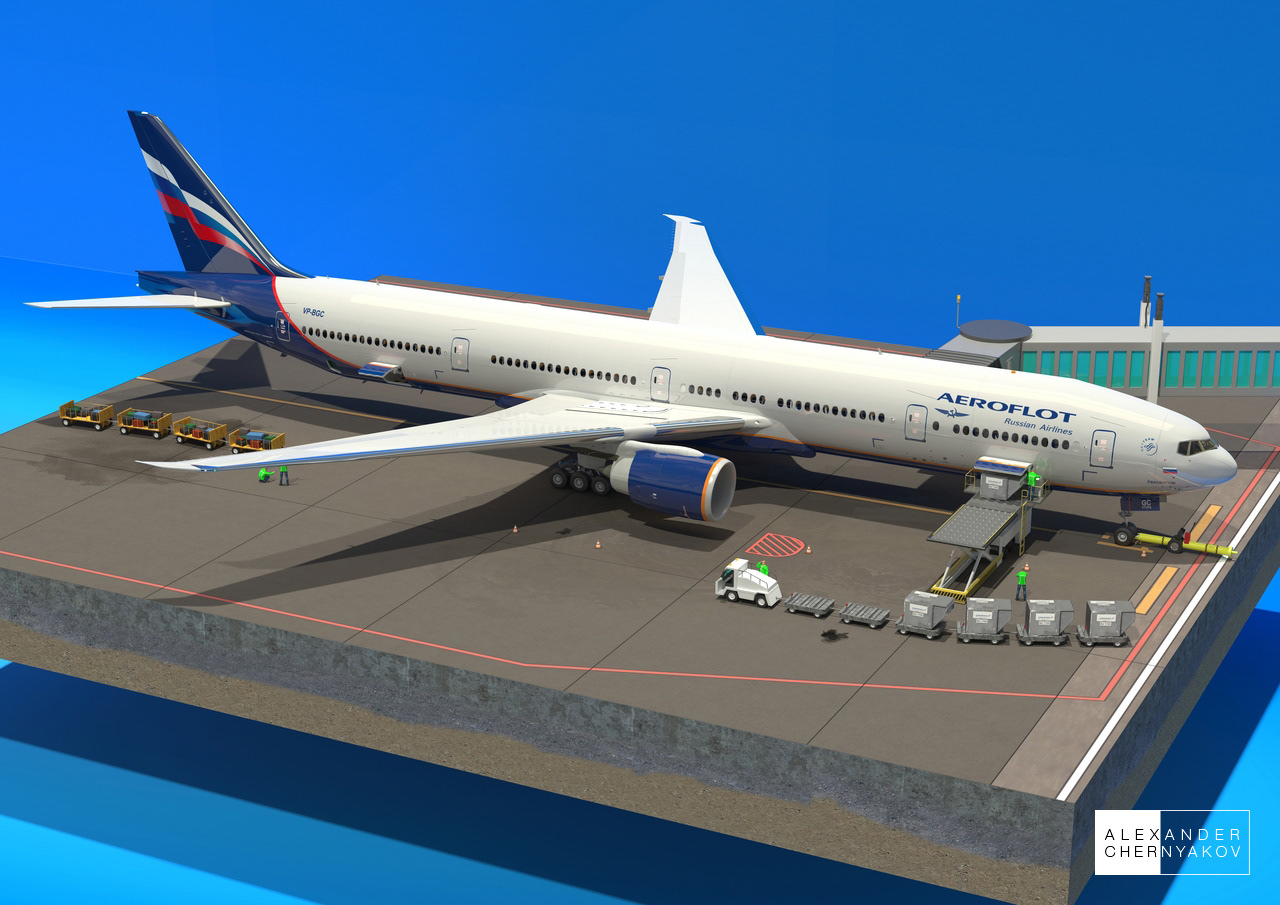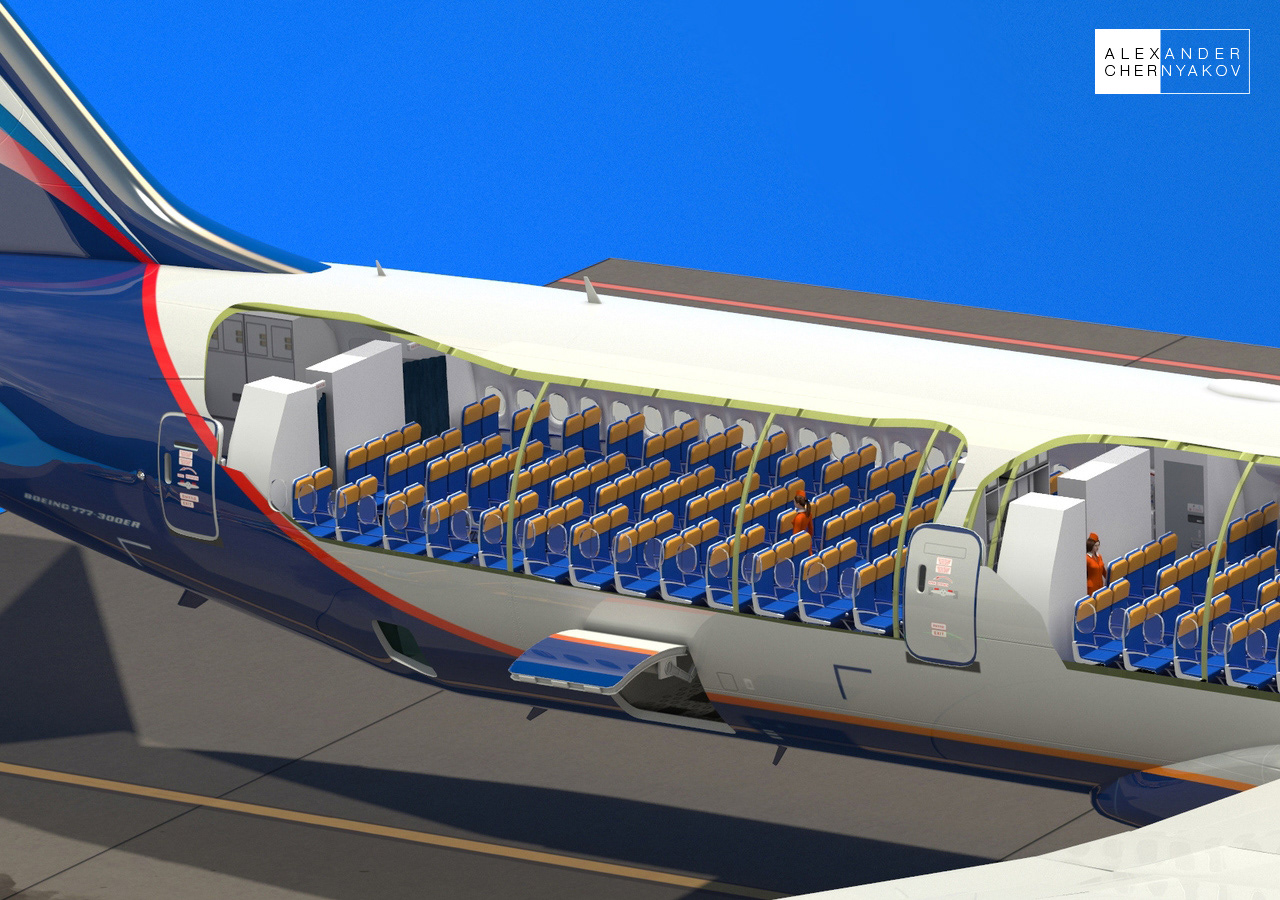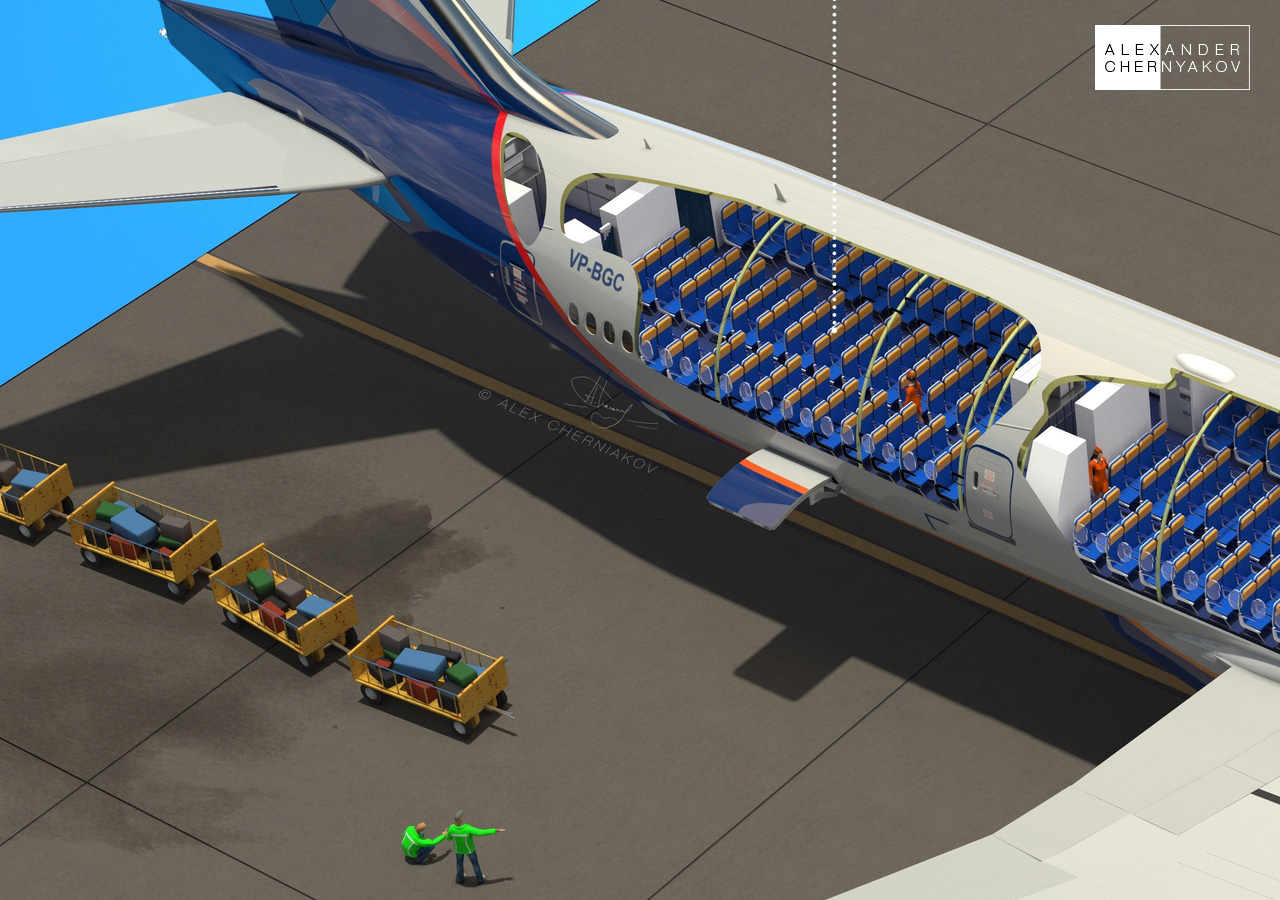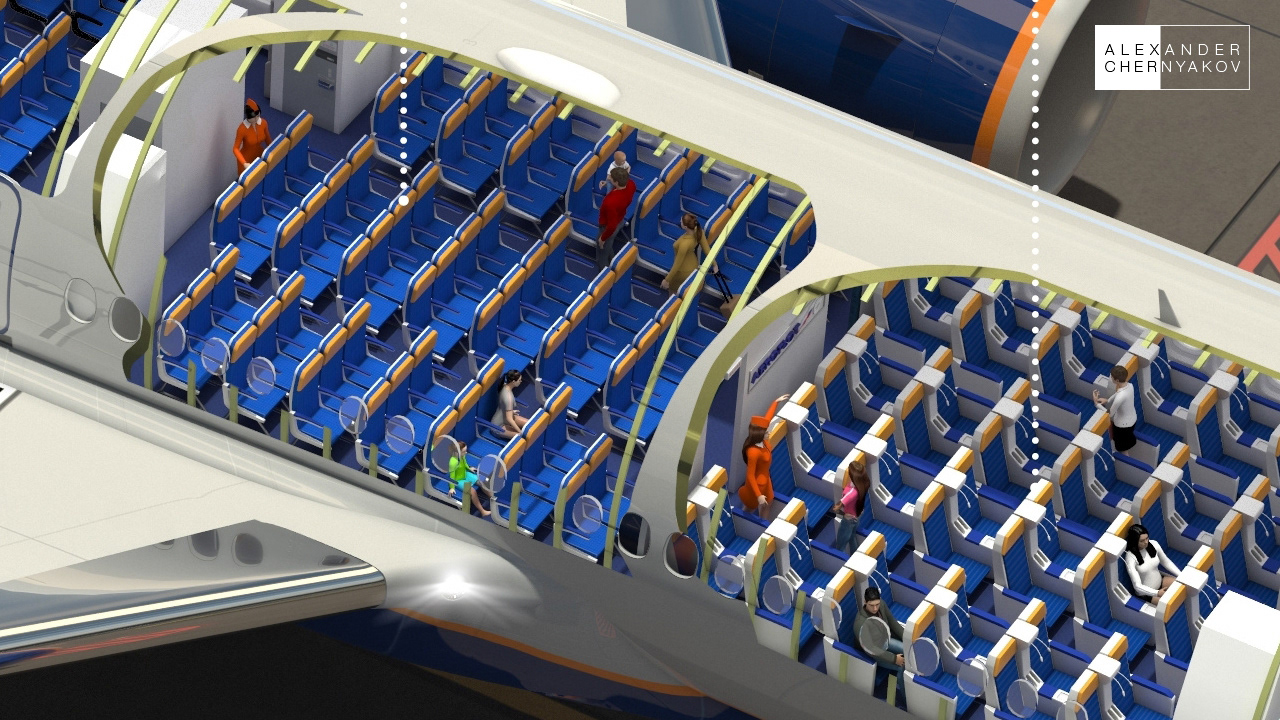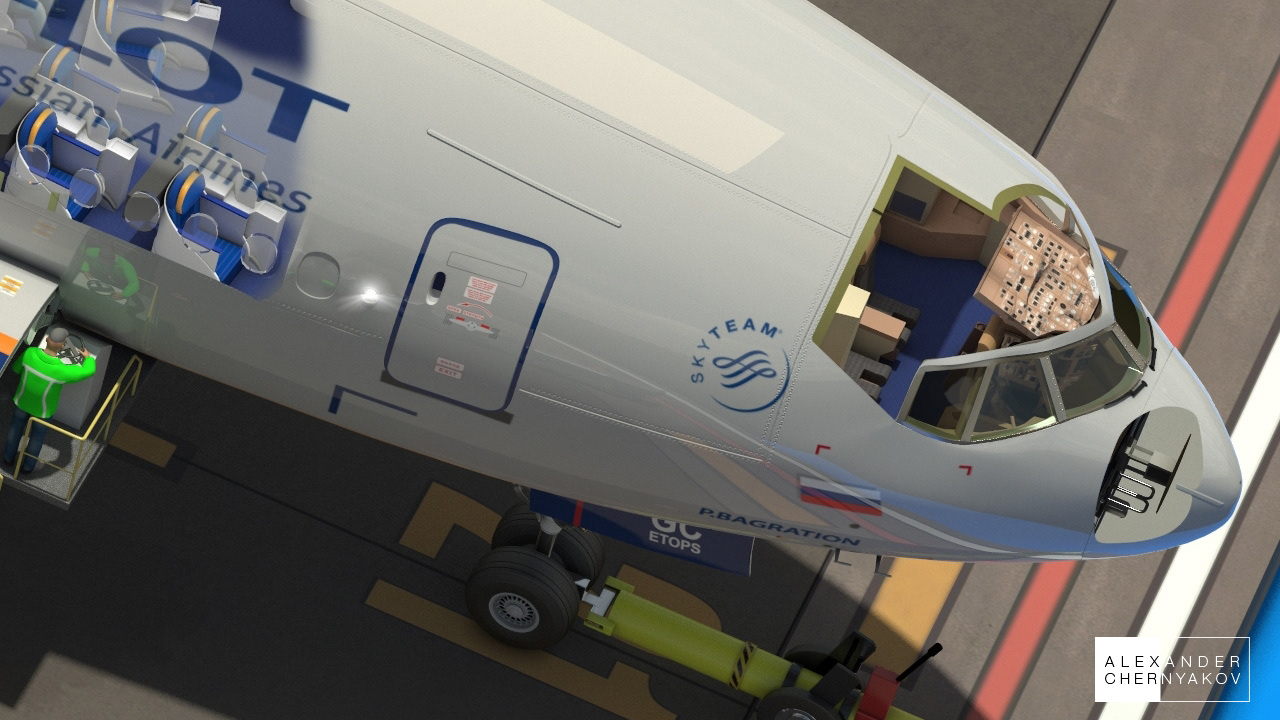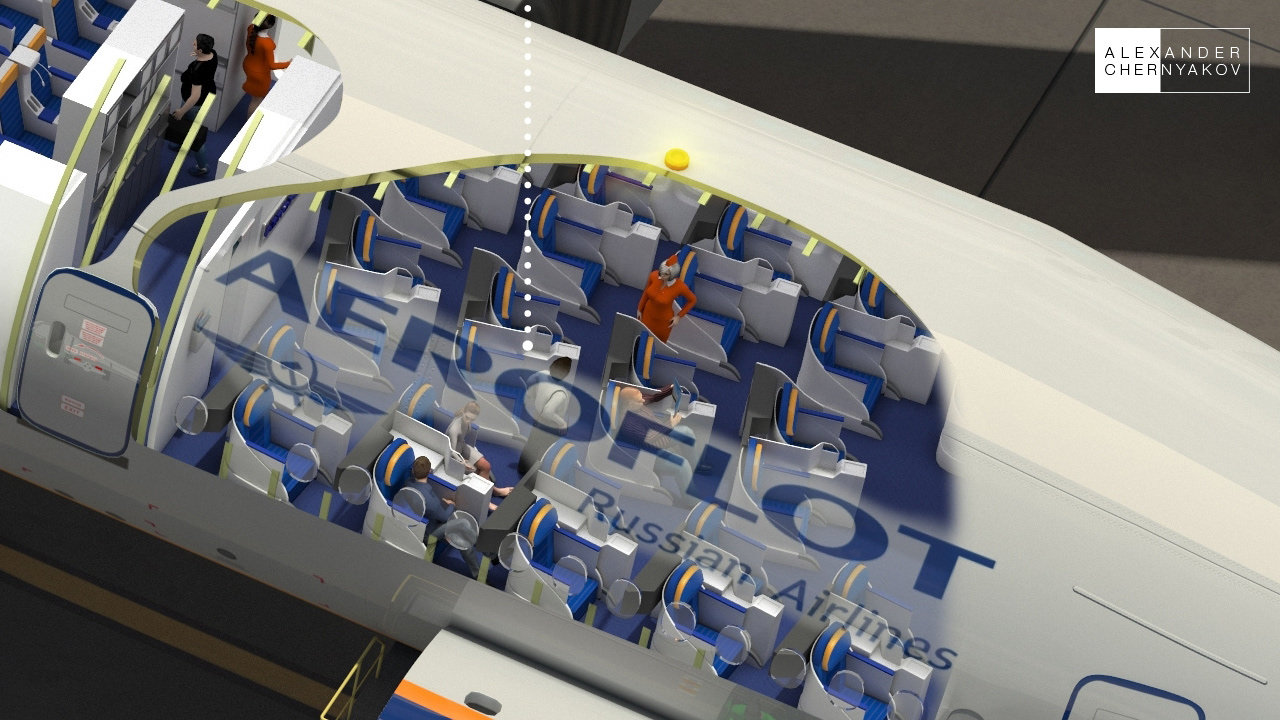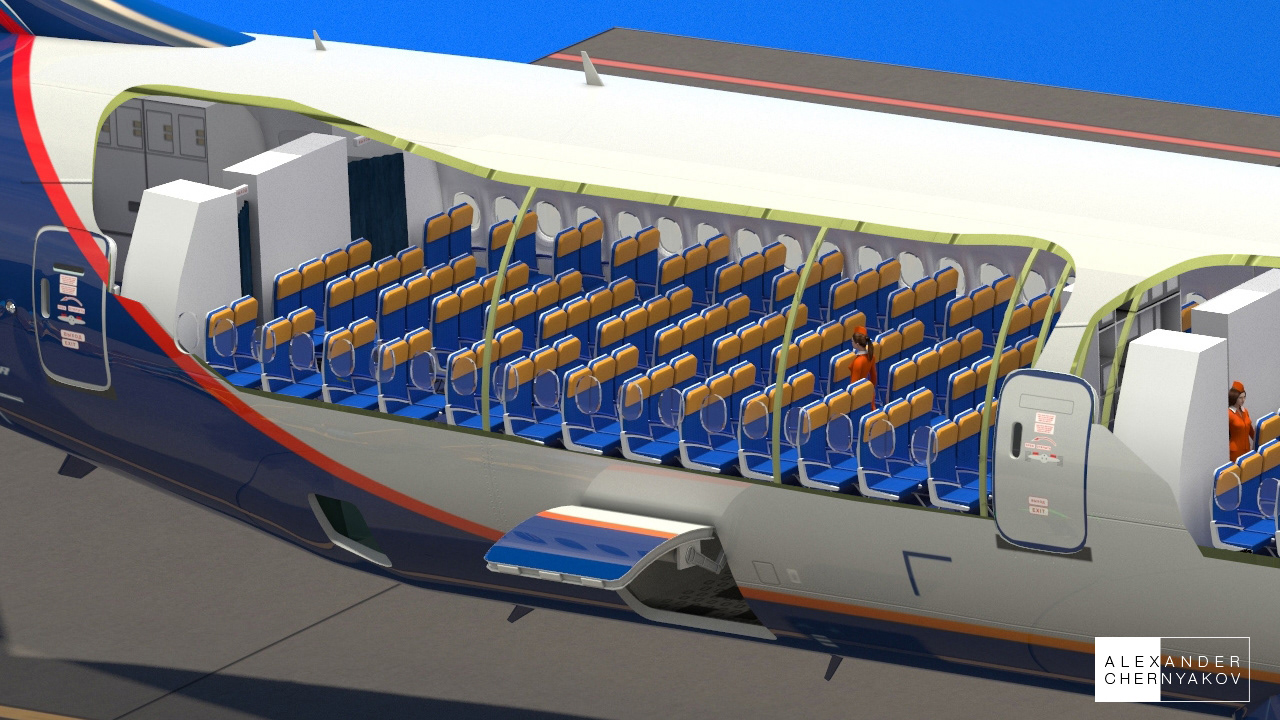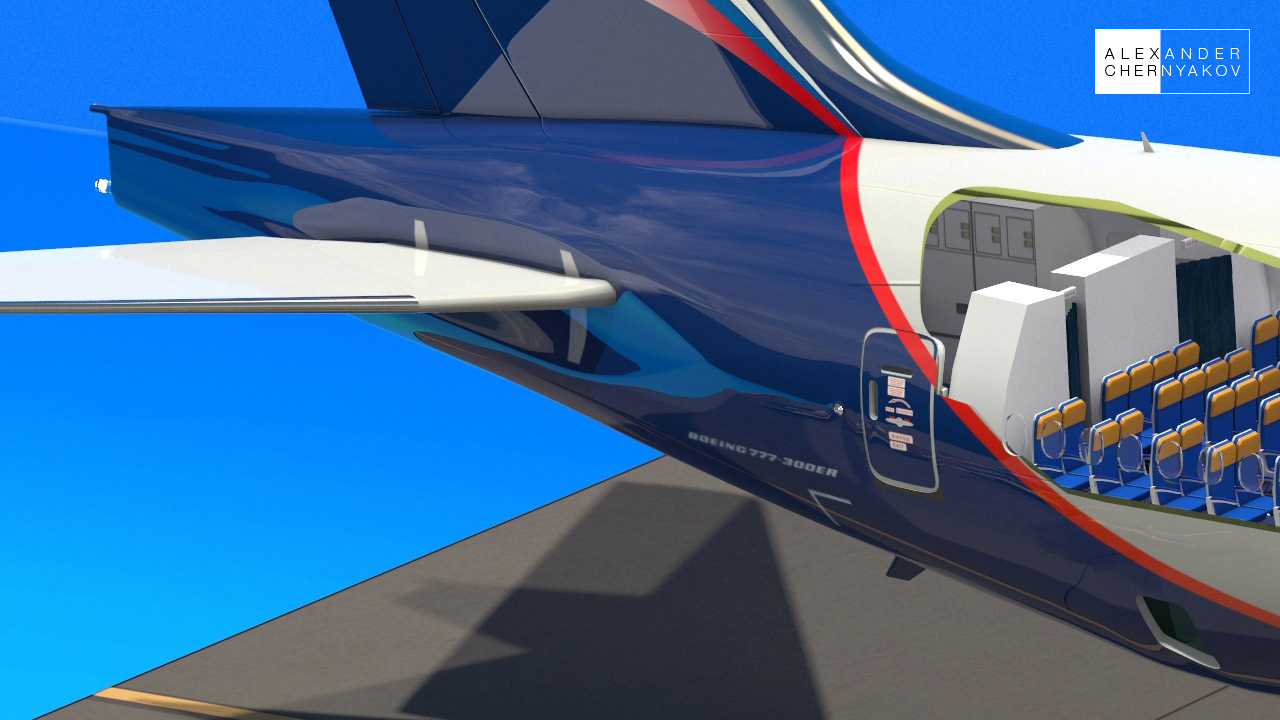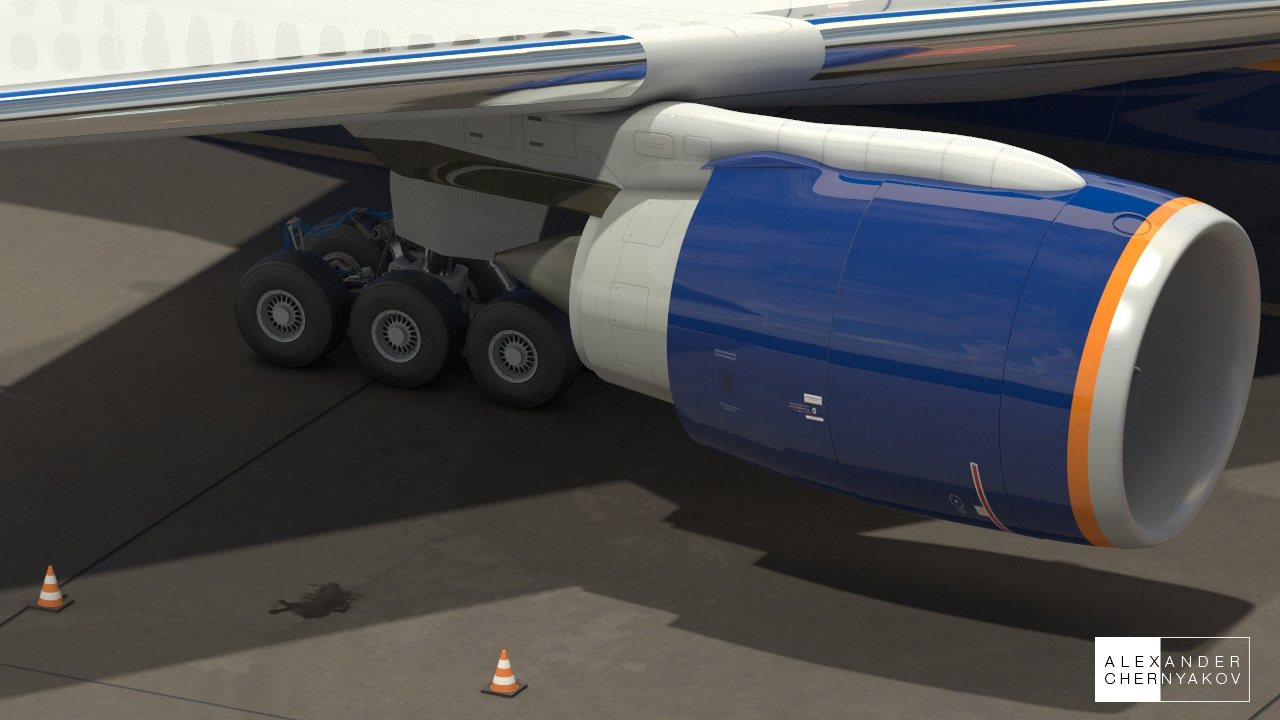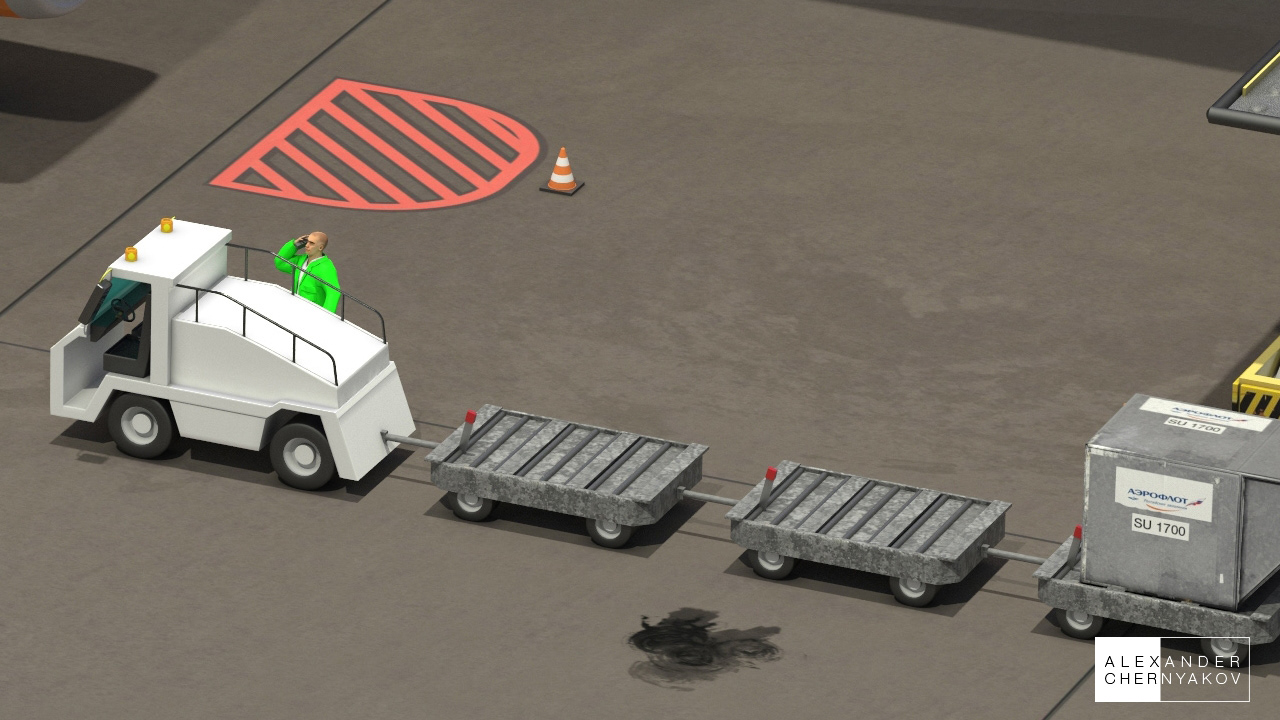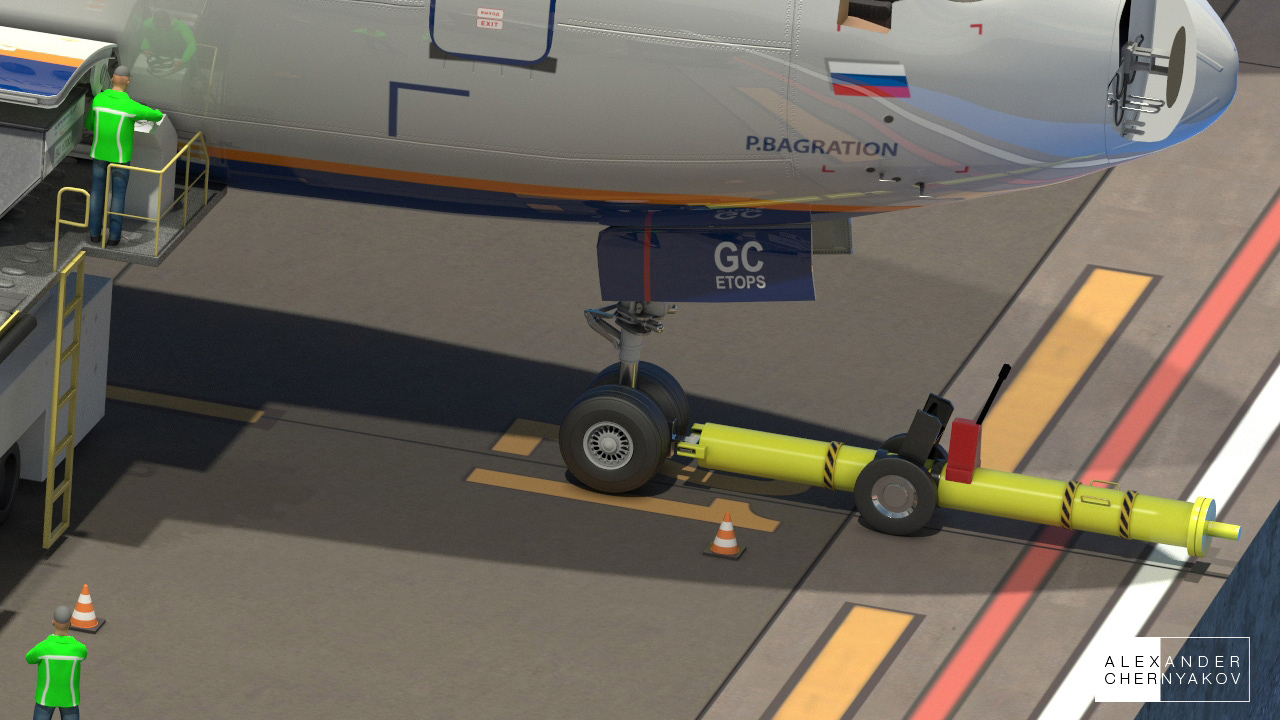 – Аэрофлот семнадцать-ноль-один, занимаю исполнительный.
A typical summer weather in Vladivostok BTW: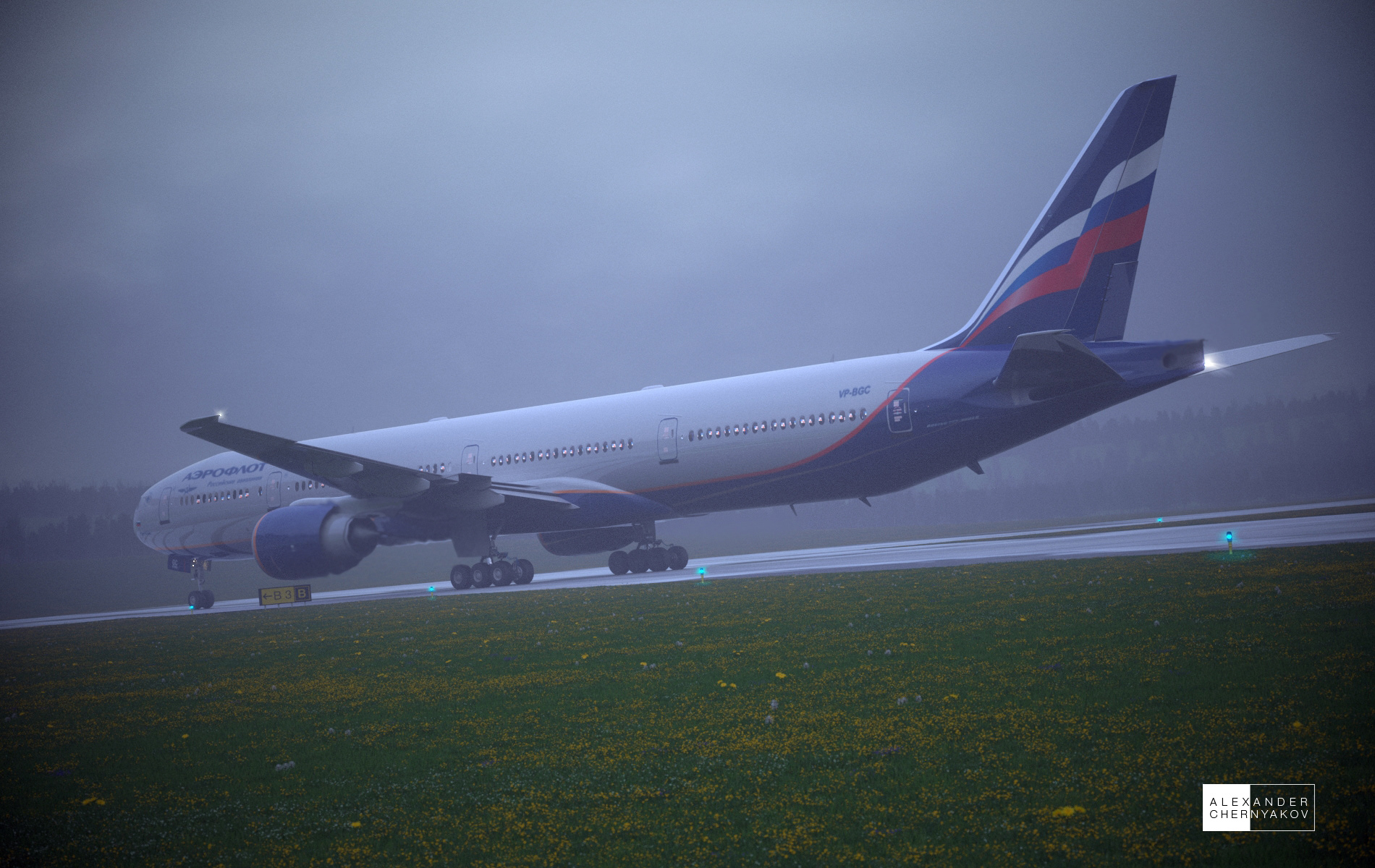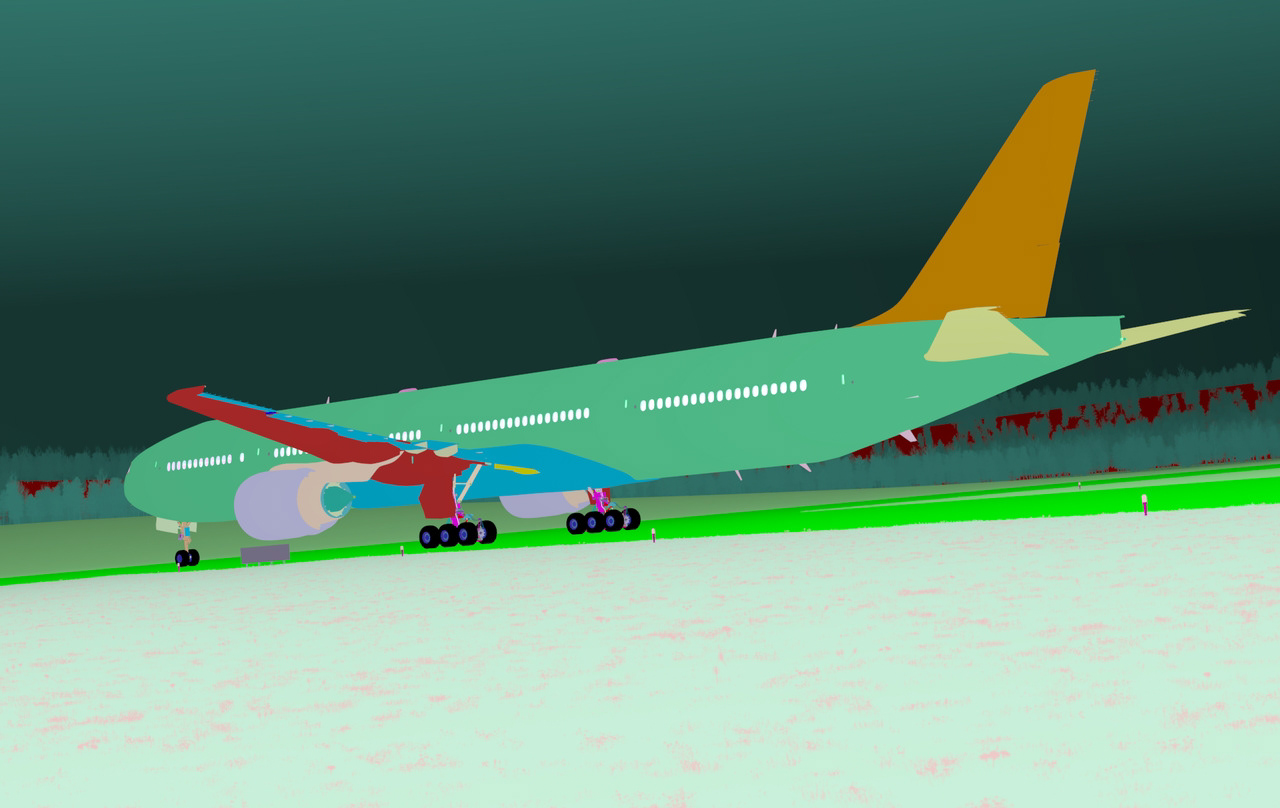 – Аэрофлот семнадцать-ноль-один, к взлету готов.
– Аэрофлот семнадцать-ноль-один, взлет разрешаю!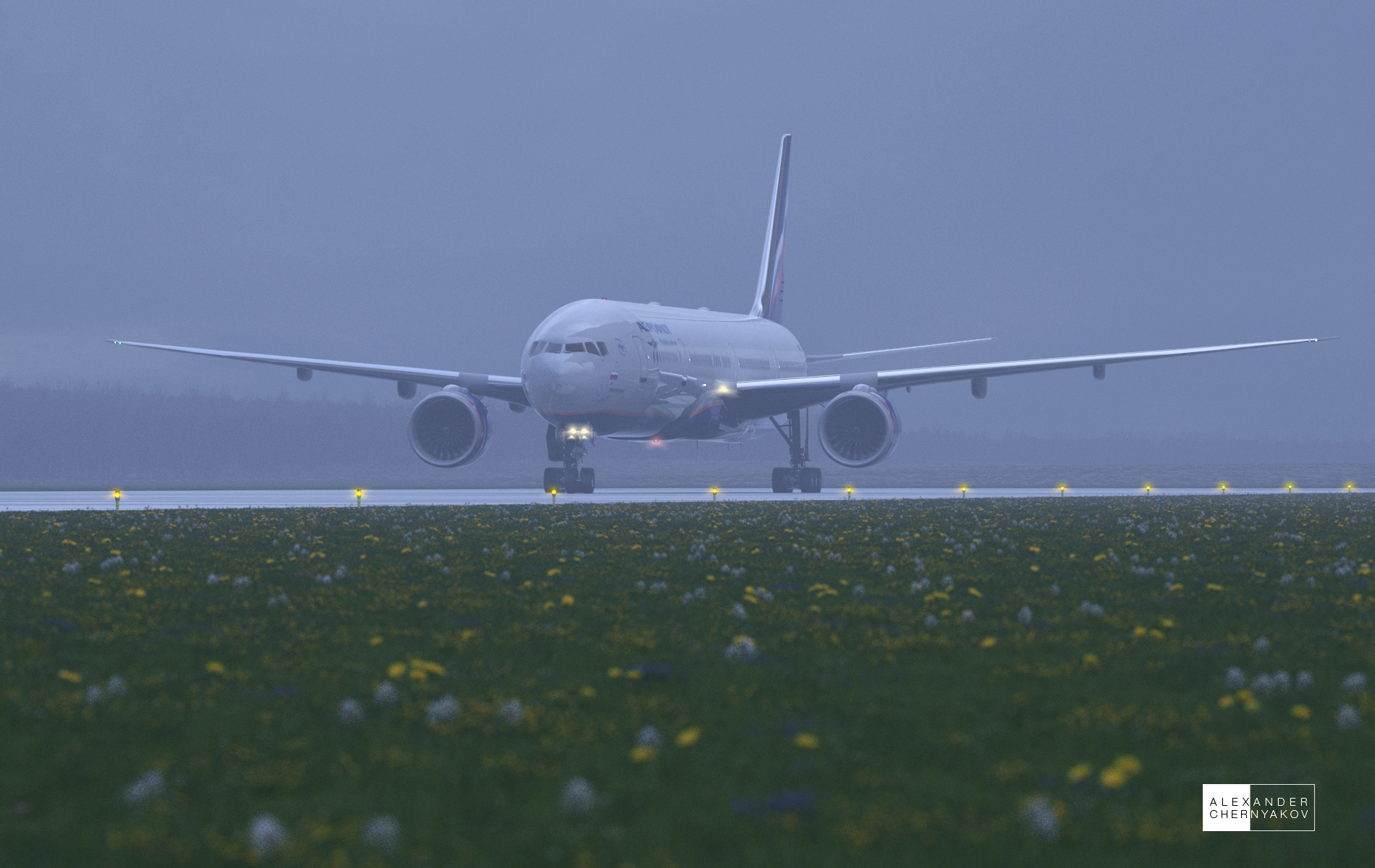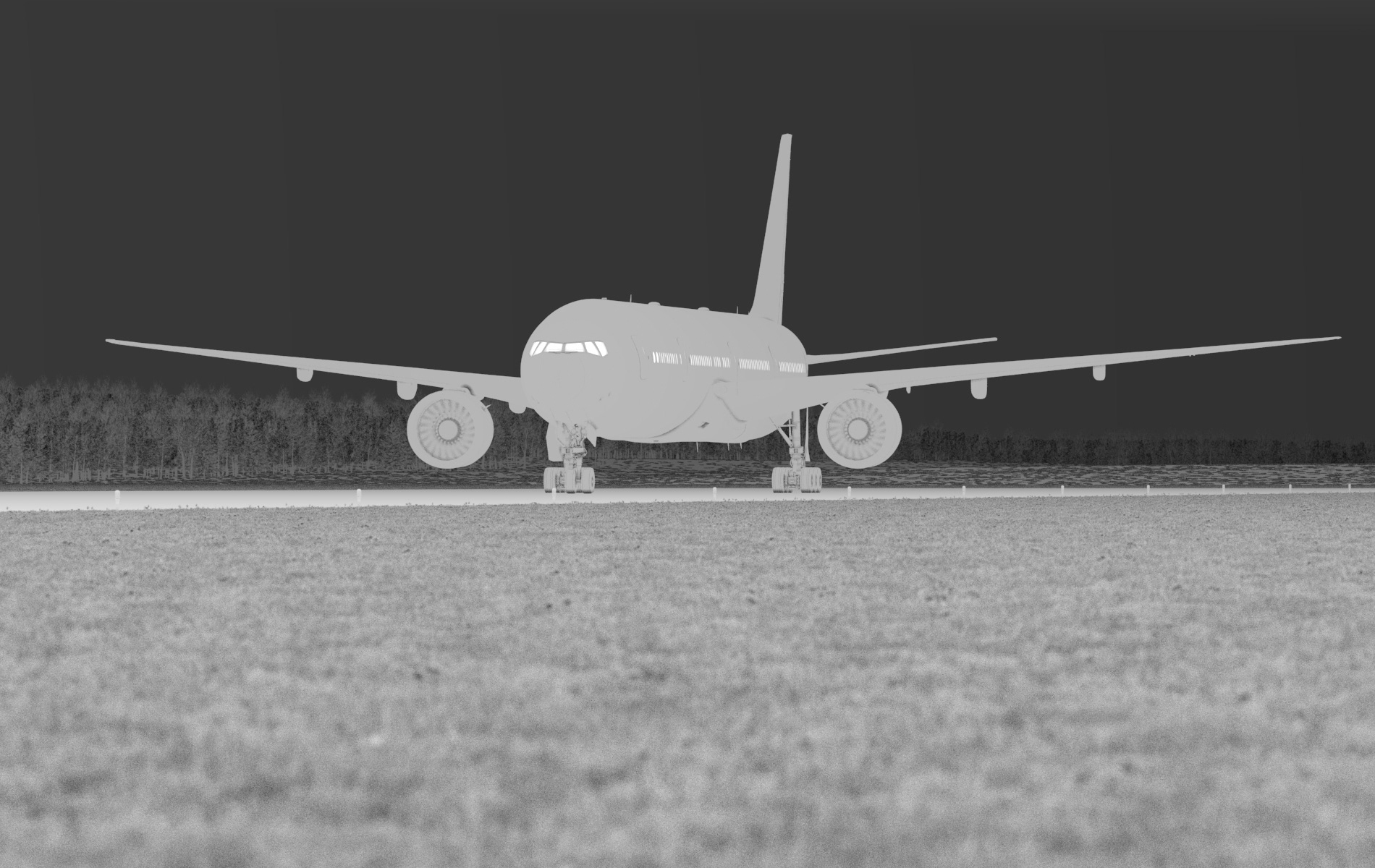 Have a nice flight...
That is...